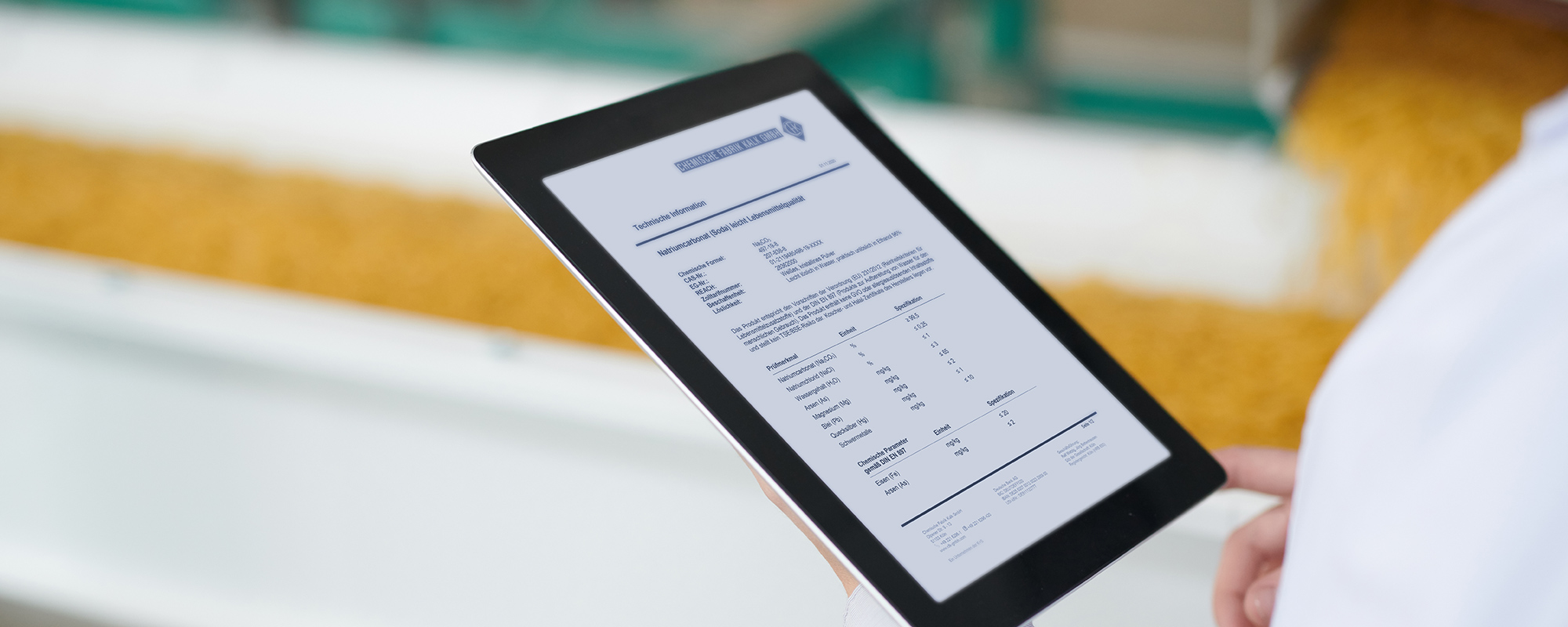 Quality Management
Quality and product safety: More than a label
Consistently high quality requires transparent measures and detailed information - provided by all parties involved along the supply chain. CFK closely follows the development of regulatory requirements, implementing them and responding to customer demands. We are happy to provide information on the quality, safety, and sustainability of our products.
We also consider consistently high quality to be paramount in logistics - without any ifs or buts: Our quality assurance systems and regular independent Group-wide certifications provide for ensuring these standards.
Certified according to ISO 9001

Quality and safety are our top priorities. Therefore, our processes comply with the current standard DIN EN ISO 9001:2015.
With our quality management system, we specifically incorporate customer requirements and legal requirements into concrete measures. Only if we get everything right can our customers concentrate on what is essential for them: Their competence in the market!
Product conformity through REACH

We guarantee conformity to Regulation (EC) No. 1907/2006 (REACH) for our products.
REACH is the European Chemicals Regulation for the Registration, Evaluation, Authorization, and Restriction of Chemicals. The regulation has been in force since 2007 and its main objective is to ensure a high level of protection for human health and the environment. In addition, REACH aims to promote the competitiveness of chemicals on the domestic market.
Customers very satisfied with CFK

In May 2022, we asked our customers about their satisfaction with our services.
94% of customers are very satisfied or satisfied. In the detailed responses, we still find cause for further improvement. We will address this immediately.
In the technical data sheets, you will find the the essential quality parameters of our products. The technical data sheets furthermore contain useful information on application and storage.
Safety data sheets
We provide you with safety data sheets for all our products in compliance with the REACH regulation. They contain important information such as details on the properties and effects of the products, health and environmental hazards, protective measures, and safety precautions for storage, handling, and transportation.
Please request our safety data sheets as PDF using our contact form.
Contact
We are at your service
Do you have any questions, or would you like to find out more about the quality and safety of our products? Feel free to contact us, we will be happy to assist you.
About us
Closer to the customer, agile in actions